Home > Alerts & Updates > Alert for 6/25/2013: Legislators Hid Behind Herbert's Veto of HB 76
Legislators Hid Behind Herbert's Veto of HB 76
(Alert for 6/25/13): We've suggested that some legislators only voted for HB 76 S1 (Carry Unloaded Firearms Concealed) with the understanding that governor Herbert would veto it. Well, don't just take our word for it.
Thanks to a citizen GRAMA request, we now present email correspondence between representative Spencer Cox and Mike Mower, governor Herbert's Deputy for Community Outreach. In it, Cox confirms our analysis:
"It was great to talk to you today. I thought you might be interested in my thoughts on HB 76. This document represents my thoughts on why I was wrong and Gov. Herbert was right. It is fairly long and detailed (by design). It is still a work in progress, but I want to be prepared in case my 'switch' vote becomes public. Thanks for all you do!" [bold added]
Cox voted for HB 76 during the legislative session. When a secretive poll was later conducted by the house and senate monarchs, however, he voted AGAINST holding a veto-override for the bill.
Cox was preparing to defend his "switch" vote because citizens were waking up to the political games played every legislative session, and were pressuring the house and senate monarchs to make the veto override poll public.
Again thanks to a GRAMA request and persistent follow-up by citizen Kenneth Warfield, you can confirm how each legislator voted on whether to hold a veto override session for HB 76 S1 by clicking here.
Grateful Gun Controllers & Secret Back Channels
South Jordan City councilmember, Chuck Newton, likewise implied that legislators who voted for HB 76 were grateful to governor Herbert for vetoing it, and identified "back channels" preferred by governor Herbert. Here are excerpts from his email:
"I just got off the phone with the Governor's office who called to extend a hearty thanks through back channels in response to our work to assist them in ginning up support for vetoing HB 76...
"I was informed that the legislature will poll their members for a veto session, after the time period has expired for the Governor to sign all the passed bills. However, given that a number of legislators have privately communicated with the Governor's office and extended their thanks to him for doing what they were reluctant to do in putting this down, the sense is that a veto session will not be successful. Be that as it may, I was encouraged to proceed with an Op-ed that had previously been discussed in order to provide cover to the legislators who are now supporting the Governor." [bold added]
Rather than stand publicly and proudly behind their anti-gun agenda, a "number" of legislators were looking to governor Herbert to do "what they were reluctant to do." In other words, they wanted HB 76 to die, wanted to avoid political accountability for killing it, and were expecting to hide behind Herbert's veto. Municipal governments then "provided cover" to these legislators.
Oh, No! The Citizens are Watching Us!
City officials and bureaucrats could provide such cover in the past because they are unaccustomed to real citizen scrutiny. Thanks to recent citizen pressure, however, their nefarious activities are now being exposed. As South Jordan City attorney, Ryan Loose, shared in an email to city officials:
"Councilman Newton came by the office this morning looking for all the information on HB 76 so he could get ahead of the issue as it is returning to the forefront of public debate and based on the "leaked" letter to the City Council he wrote and the GRAMA request he thinks the City will be a target. He wants to write an op-ed piece and is looking for the information the City had such as the Chief's position paper and any other city position documents. Let me know how you would like me to follow up. Thank you," [bold added]
Legislators, governor Herbert, and municipal officials prefer to operate through secret "back channels" and with brazen deceitfulness that exemplifies Utah's culture of political corruption. They do not want you to know where they really stand on issues, who they work with behind closed doors, and their anti-gun agenda.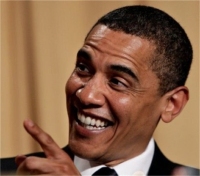 "You legislators and city officials are taking a page out of my playbook!"
Appropriate Actions
As we will continue to demonstrate, these officials are part of a spider web-like network of corporations, lobbyists, officials, and bureaucrats infesting every level of government. In response to this secrecy and betrayal, consider the following activities:
1) Question municipal office candidates about their position on HB 76 S1. Read our previous alert to see if your city asked governor Herbert to veto HB 76 S1.
2) Conduct your own GRAMA request. Inquire with your city council, mayor, managers, police chief, and county sheriff regarding any communications they had regarding HB 76 S1. We would be happy to assist you in formulating your request.
3) Involve yourself in your city. Consider creative actions, such as forming citizen-only review boards, offering resolutions for council debate, becoming part of your city's ordinance review committee, and monitoring your city's interactions with other officials and pseudo-private organizations.
4) Network with local gun owners. Let people know what happened this session. Get them connected with sites like UT Gun Rights so they can receive critical information and form their own, independent opinions. Sign up for our free email alerts and news at info@utgunrights.com and "Like" us on Facebook at http://www.facebook.com/UtGunRights
Encourage others to read, analyze, question, confront, challenge, and understand what is going on around them. A highly informed community is required to resist manipulation, deception, and fraud. Here are two pages they should familiarize themselves with: 2013 Bill Tracking Page: The Good, the Bad, and the Ugly, and our Free Ammo Page.
5) Organize into smaller working groups for your area. Each of your local politicians should receive his/her political direction from a group of local, determined, solidly-educated gun rights citizens. This group can consider political action such as establishing local email/phone political action networks, fliering, holding town meetings, recruiting alternative candidates, and election monitoring and participation.
Sign up for Free E-mail Alerts & Updates!
---
Copying Permission: Permission to reprint articles and material in whole or in part is hereby granted provided that UT Gun Rights is cited. Feel free to share this information with others.
Disclaimer: The information on this site is for educational purposes only. If there are errors, email info@utgunrights.com.
Comments or questions? Email info@utgunrights.com.
Copyright © 2013 UT Gun Rights.