Home > Free Ammo Page
Free Ammo Page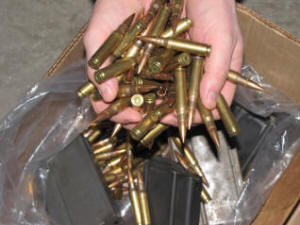 UT Gun Rights' efforts include free political training and activist resources. If one of these links fail, please email info@utgunrights.com
Jump Down To...
Responding to Gun-Control Arguments
2016 Bill Tracking Page: The Good, The Bad, and The Ugly, by UT Gun Rights. Keep up to speed with bills affecting your right to keep and bear arms.
2016 Utah Government Corruption Report, by UT Gun Rights. Learn how your house and senate statutators, and Executive Monarch Gary "BB Gun Background Checks" Herbert, betrayed you.
Things Your GRAMA Never Taught You, by UT Gun Rights. Utah's Government Records Access and Management Act (GRAMA) is a highly useful tool in exposing the discussions and actions of your elected and unelected servants, lobbyists, and special interest groups. Feel confident in making your own GRAMA request.
Other Resources Page, by UT Gun Rights. Find state government agencies, other gun rights-related groups (of all persuasions), media, and partisan contacts.
What You Can Do, by UT Gun Rights. Consider several appropriate actions you can take as an individual to affect what is happening to your rights.
Contact Officials Page, by UT Gun Rights. Contact your elected officials and let them know what you think.
Affirmative Agenda, by UT Gun Rights: Your right to keep and bear arms is better safeguarded when government officials and agents are tightly restrained by a framework of clear and ethical policies. These policies must reinforce due process for those accused of criminal activity, punish those who abuse power, and foster an attitude of respect toward you.
Making the Malfeasance Case, by Accountability Utah. Unfortunately, Utah has no "recall" provision for errant officials. One alternative is to file a malfeasance accusation.
The Importance of a Time Line in Government Abuse Cases, by Accountability Utah. If you have been attacked by a government agent/agency, this article may be particularly useful.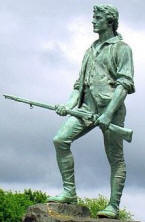 Responding to Gun-Control Arguments
An Opinion on Gun Control, by Larry Correia. This former Utah concealed carry instructor and gun enthusiast counters common arguments of knee-jerkers who know little about guns and their actual usage in the real world.
Raging Against Self Defense: A psychiatrist Examines The Anti-Gun Mentality, by Sarah Thompson. This long-time Utah gun rights activist delves into the irrational mind of gun control reactionaries, and how to attempt to effectively disarm their fears.
The Secret History of Guns, by Adam Winkler: This article confronts some of the historical myths and misconceptions regarding America's political fight over the right to keep and bear arms.
Meet the Two Bullies Who Are Stealing Your Rights, by UT Gun Rights. Learn how two men bully the entire statutarium (i.e. "legislature") and run roughshod over your elected officials. They set the agenda and your statutators obediently follow it.
Bloomberg's Busy Bees, by UT Gun Rights. Gun control commando and former New York mayor Michael Bloomberg, co-founder of Mayors Against Illegal Guns, enjoys plenty of support amongst Utah's wanna-bee elitists. Read some of their outrageous quotes.
Courts of InJustice versus Clark Aposhian, by UT Gun Rights. Learn how this regime subverts fair trials and the consequences for accused citizens.
Evolutionary Quotes, by UT Gun Rights. Read insightful and motivating quotes on government by early Americans.
Anti-Federalist Papers (many felt that the federal government was already too powerful)
Common Sense, by Thomas Paine (1776)
The Crisis by Thomas Paine (1776-1783)
Rights of Man, by Thomas Paine (1791-1792)
First 12 articles recommended for the Bill of Rights
Virginia Declaration of Rights (1776)
Magna Carta (1215), Magna Carta (another translation)
United States Constitution (see also with annotations and links)
Liberty Library of Constitutional Classics
Sign up for E-mail Alerts & Updates
To sign up for free alerts and updates, email info@utgunrights.com.
Also "Like" the UT Gun Rights Facebook page and share it with your friends at https://www.facebook.com/UtGunRights.
---
Copying Permission: Permission to reprint articles and material in whole or in part is hereby granted provided that UT Gun Rights is cited. Feel free to share this information with others.
Disclaimer: The information on this site is for educational purposes only. If there are errors, email info@utgunrights.com.
Comments or questions? Email info@utgunrights.com.
Copyright © 2016 UT Gun Rights