Home > Free Ammo Page > Bloomberg's Busy Bees

Gun control commando and former New York mayor Michael Bloomberg, co-founder of Mayors Against Illegal Guns and similar enterprises, enjoys plenty of support amongst Utah's wanna-bee elitists. Bask in some of their outrageous quotes below. If you are aware of a gun control quote by any Utah politician, bureaucrat, or civics snob, please email info@utgunrights.com
"Reload" this page to see the latest information.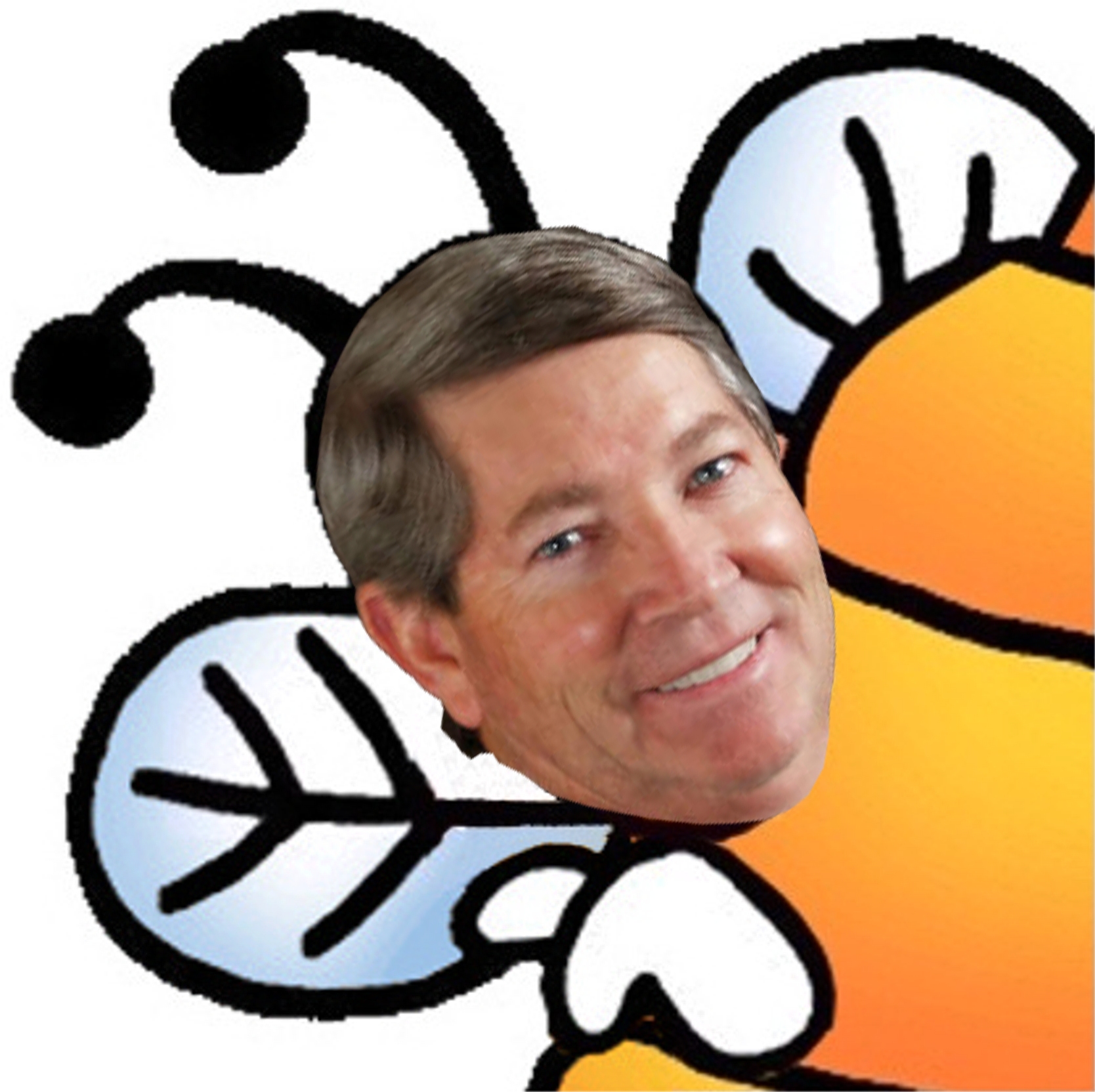 Statutator David Hinkins Flies Like a Bee & Stings Like a Butterfly
"[Senate] President [Wayne Niederhauser] called me in and said he's had some people with concerns about it [Hinkin's bill, SB 97]...
"I have no idea [who those people were]. I said, 'OK, well, if that's the will of the [senate], OK, I'll just go ahead and hold it this year.'
"The governor already said he'd veto it anyway and if I didn't get two-thirds vote, there's no sense going through all the hassle. So I'll just sit on it." [bold added] — David Hinkins, senate statutator, who promptly announced he is killing his own bill, SB 97: Carry "Unloaded" Firearms Concealed, without a fight.
Quote source: "Contentious gun bill won't appear in 2016 session," by Robert Gehrke, Salt Lake Tribune, 2/10/16.
Senate bully Wayne Niederhauser called Hinkins to a secret meeting, where he was pressured to abandon his bill. Thus far, the only substantive information revealed regarding the people who supposedly approached Niederhauser "with concerns" was the following — somewhat cryptic — statement provided by Hinkins:
"Niederhauser said he was contacted by community and business leaders. It was not, he said, representatives of The Church of Jesus Christ of Latter-day Saints [i.e. Mormons] that had opposed the bill."
Source: ibid.
Of note, the Mormon church is the only religious organization that "has notified BCI [Utah Bureau of Criminal Identification] of their intent to prohibit firearms in their 'houses of worship' in Utah".
Source: BCI's "Houses of Worship Prohibiting Firearms on Premises" page.
Based on the Mormon church's singular advocacy in the state against gun owners bearing arms in its houses of worship, it seems possible that Neiderhauser's statement may well be a variant of "The lady doth protest too much, methinks". In this case it is Neiderhauser's protest against those who might rationally believe the Mormon church lobbyists had made their anti-gun owner position known to the thugs who run the statutarium. How difficult it must be for Mormon church members attending their houses of worship to know that their virtuous and honorable act of bearing arms for defense of self, family, and other church members against murderous attacks is held in contempt by their church leaders.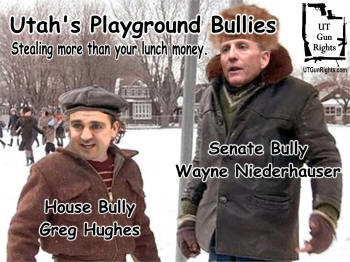 House bully Greg Hughes also publicly undermined SB 97 in a Deseret News article on the same day.
Source: "State senator shelves 'constitutional carry' gun bill," by Dennis Romboy, Deseret News, 2/10/16.
As UT Gun Rights warned in its article, "Two Bullies Steal Your Rights," Niederhauser and Hughes are dictators. They bully the entire statutarium and run roughshod over your elected officials. These two men set the agenda and your statutators obediently follow it.
One wonders what became of "firearms community" stalwarts like Curtis Oda who proudly announced his intent to hold secret meetings with Gary "BB Gun Background Checks" Herbert. It seems their efforts were successful... from Herbert's point of view. Once again, Utah's so-called "gun champions" have surrendered without a fight.
Note: Because of the constant games being played — year after year — with bills like SB 97 that are only a marginal improvement over the status quo, UT Gun Rights will no longer consider permitless carry bills with an "unloaded" requirement to be "Good" bills.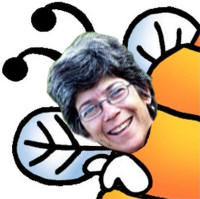 Park City Councilor Liza Simpson Buzzes at Being Forced to End Gun Control
"Simply irritating." — Park City Councilor Liza Simpson, at the news that her city must repeal several gun control codes to comply with state statute or face a legal action by The Second Amendment Foundation (SAF).
Quote Source: "Utah Town Repeals All Gun Laws," by Tim, Guns 'n' Freedom, Nov. 26, 2014.
The SAF, based in Washington State, noted that Park City officials drug their feet for nearly 5 months before finally repealing those gun control codes. The SAF has boldly written 49 Utah local governments, demanding that they repeal various gun control codes.
Liza Simpson's consternation aside, why did it require intervention from an out-of-state organization to force Park City officials to comply with state statute? Where was Utah's illustrious attorney general and "top cop" Sean "Rambo" Reyes? Instead of going clandestine in Columbia, perhaps he should spend more time doing his job in Utah?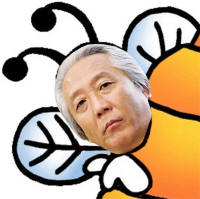 Statutator Curtis Oda Collaborates with Gun Control Zealot Gary Herbert

"The thing is, why expend the effort if he's [Executive Monarch Gary Herbert] just going to veto it?... And at this point there's no way to know if we're going to have the votes for an override, so I think the general conclusion is, let's try to work it out...
"Let's put it this way: The governor has asked for everyone to get together to talk. Let's look not only at [constitutional carry] but a couple other things...
"We've got all the stakeholders on our side, as far as the firearms community, saying, 'If we can come to an agreement and get something good done, even if it takes another year, let's do it.'" [bold added] — house statutator Curtis Oda, who publicly announced he is pulling his already watered-down bill, HB 260: "Carry Unloaded Firearms Concealed".
Quote Source: "Governor cuts deal to avert showdown on gun issue," by Robert Gehrke, Salt Lake Tribune, Feb 10, 2015.
Was anyone surprised at Oda's ignominious surrender? Touted as one of Utah's supposed "gun rights champions", Oda received a -75% rating on the 2013 Utah Government Corruption Report, sponsored SB 120: "Turning the State Forester into a Monarch" in 2013, sponsored HB 276: "Violence Against Open Carry Gun Owners" in 2014, and has already sponsored HB 37: "Gun Control by Bureaucrats" this session.
Rather than push statutators to toughen up and put their votes where their big mouths are, Oda prefers to collaborate with rabidly anti-gun Herbert, who received a -100% on the same report, has publicly endorsed background checks for BB guns (yes, you read that correctly), and worked via secretive "back channels" to prevent officials from being held accountable on a nearly identical bill in 2013 (HB 76).
Imagine the wonderful results gun owners can expect from this special beehive of backroom deals. Will they be joined by "firearms community" stalwarts like Utah Shooting Sports Council (USSC) chairman, W. Clark Aposhian, who appeared to secretively facilitate opposition to HB 76 in 2013? To ridicule Oda directly, click here.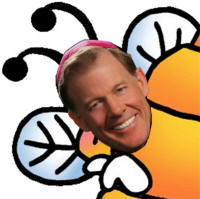 SLC Catholic Bishop John Wester Makes a Bee-Line for Gun Control

"HB 76 establishes a culture in Utah that prioritizes deadly weapons over human life. That is not the vision we have for Utah and I hope, and suspect, it is not your vision either. I know you share our interest in protecting the sanctity of life. What I and the Catholic Church seek is to build on this common ground to achieve common sense gun legislation." — John Wester, Bishop of the Catholic Diocese of Salt Lake City, in a March 15, 2013 letter to Executive Monarch Gary Herbert.
Wester's position against HB 76 S1 (Carry "Unloaded" Firearms Concealed) actually prioritizes the lives and violent actions of criminals and sadly affirms a culture of violence and death. The present statute that Wester desires to preserve solely disarms peaceful, innocent citizens and unjustly subjects them to murder, rape, and other criminal attacks.
Who does "we" refer to in Wester's political statement? Wester and the Pope? Does "we" include Catholics in Wester's Diocese, and, if so, did he bother to poll them and allow discussion on this topic before speaking politically on their behalf? Or is this a form of religious-political extortion that denies personal conscience and dignity: Parishioners in Wester's Diocese must adopt, and assist, his personal gun control advocacy, or at least say nothing?
Perhaps Bishop Wester should check with the Bishop of the Catholic Diocese of Burlington (Vermont). Catholics and others there carry LOADED firearms concealed without licenses or permits and the crime rate is one of the lowest in the United States.
UT Gun Rights asserts that Bishop Wester's priority of placing the lives of criminals ahead of the lives of innocents is not a basis for common ground. His odd conception of the sanctity of human life and inappropriate political statement is something that life-affirming Catholics and Utahns should strongly reject.
Wester's phone is 801-328-8641 and his fax is 801-328-0324.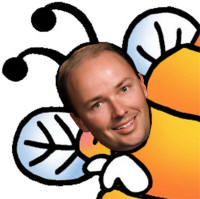 Herbert's New Lt. Governor, Spencer Cox, Is Just Buzzing for Gun Control

"It was great to talk to you today. I thought you might be interested in my thoughts on HB 76. This document represents my thoughts on why I was wrong and Gov. Herbert was right. It is fairly long and detailed (by design). It is still a work in progress, but I want to be prepared in case my 'switch' vote becomes public. Thanks for all you do!" [bold added] — then-representative Spencer Cox in ann April 13, 2013 private email to Mike Mower, governor Herbert's Deputy for Community Outreach.
Cox voted for HB 76 S1 (Carry "Unloaded" Firearms Concealed) during the legislative session. When a secretive poll was later conducted by the house and senate monarchs, however, he voted AGAINST holding a veto-override for the bill.
Rather than proudly and publicly announce his "switch" in favor of gun control, Cox was preparing to defend himself "IN CASE" his betrayal was made public. Unlike previous years, citizens were correctly pressuring the house and senate monarchs to make the veto override poll public. Fortunately, those citizens were successful, and also exposed Cox's doting email.
Herbert has found a suitable yes-man who will promote his gun control agenda through secretive back channels. To learn more, see our June 25, 2013 article, "Legislators Hid Behind Herbert's Veto of HB 76." To contact Cox, click here. To contact Herbert, click here.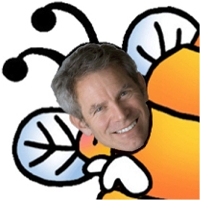 SLC Mayor Ralph Becker Implores Congress to Force Gun Control on Utahns
"I hope that people in states like mine, where the initial reaction is 'Don't have government do anything. These won't make any difference,' that people will move beyond the rhetoric. And consider what we can do that is reasonable, that is completely within the confines of what we treasure in the Second Amendment. And we can take some measures. And it's going to take Congress." [bold added] — Salt Lake City mayor Ralph Becker, "Mayors rally in D.C. for action on guns," by Kevin Robillard, Politico, January 17 2013.
Becker was attending, and is a member of, the Council of Mayors, which advocates banning so-called "assault weapons" like AR-15s, AK-47s, M1-As, etc., and standard-capacity magazines over 10 rounds (see source 1 and source 2). Becker is also a member of New York mayor Michael Bloomberg's Mayors Against Illegal Guns, which advocates the same gun controls. Becker exemplifies lessons taught in Gun Control 101: If you can't get the people of your own state to ban it, ignore them and get the federal congress to do your dirty work.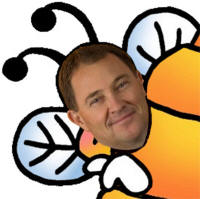 Utah Governor Gary Herbert Endorses Background Checks for BB Guns
"I believe that we ought to have background checks to keep guns, no matter what caliber, it could be a BB gun, out of the hands of criminals and those who are mentally unstable, and that ought to happen when we purchase a gun upfront, and it's hard to regulate that because we have private purchases that nobody knows about; it's hard to do background checks on, and unless we come up with a better system than we've got now, there are going to be people who slip through the cracks." [bold added] — Utah governor Gary Herbert on the Rod Arquette Show, April 22, 2013.
Click here to hear it for yourself (in mp3 format). The Rod Arquette Show website mysteriously deleted the entire show's broadcast for that day. Fortunately a citizen captured Herbert's choice utterance before they did so. The sound quality is extremely poor, so you may need to turn your speakers up.
Sign up for E-mail Alerts & Updates
To sign up for free alerts and updates, email info@utgunrights.com.
Also "Like" the UT Gun Rights Facebook page and share it with your friends at https://www.facebook.com/UtGunRights.
---
Copying Permission: Permission to reprint articles and material in whole or in part is hereby granted provided that UT Gun Rights is cited. Feel free to share this information with others.
Disclaimer: The information on this site is for educational purposes only. If there are errors, email info@utgunrights.com.
Comments or questions? Email info@utgunrights.com.
Copyright © 2016 UT Gun Rights